Welcoming Entranceway
Landscaping Brief
On this site an old garage had been removed. Stairs leading to the house were rotting and a very old concrete retaining wall had fallen over. This is a sheltered spot that gets winter sun.
Could the retaining wall, garage and stairs be rebuilt and the garden designed to produce a welcoming entranceway to the house and a small, private courtyard to enjoy the winter sun?
Before photo taken at on-site consultation and a concept plan showing general hard and soft landscaping.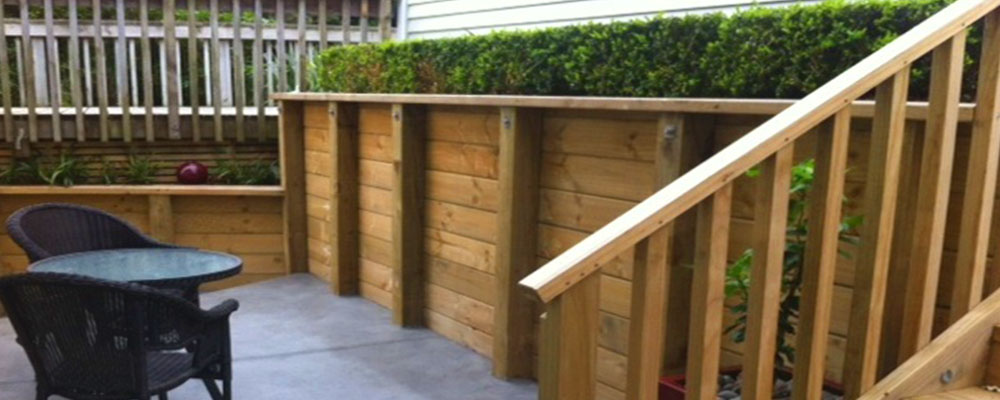 Completed area, showing private courtyard with new entrance and planting.